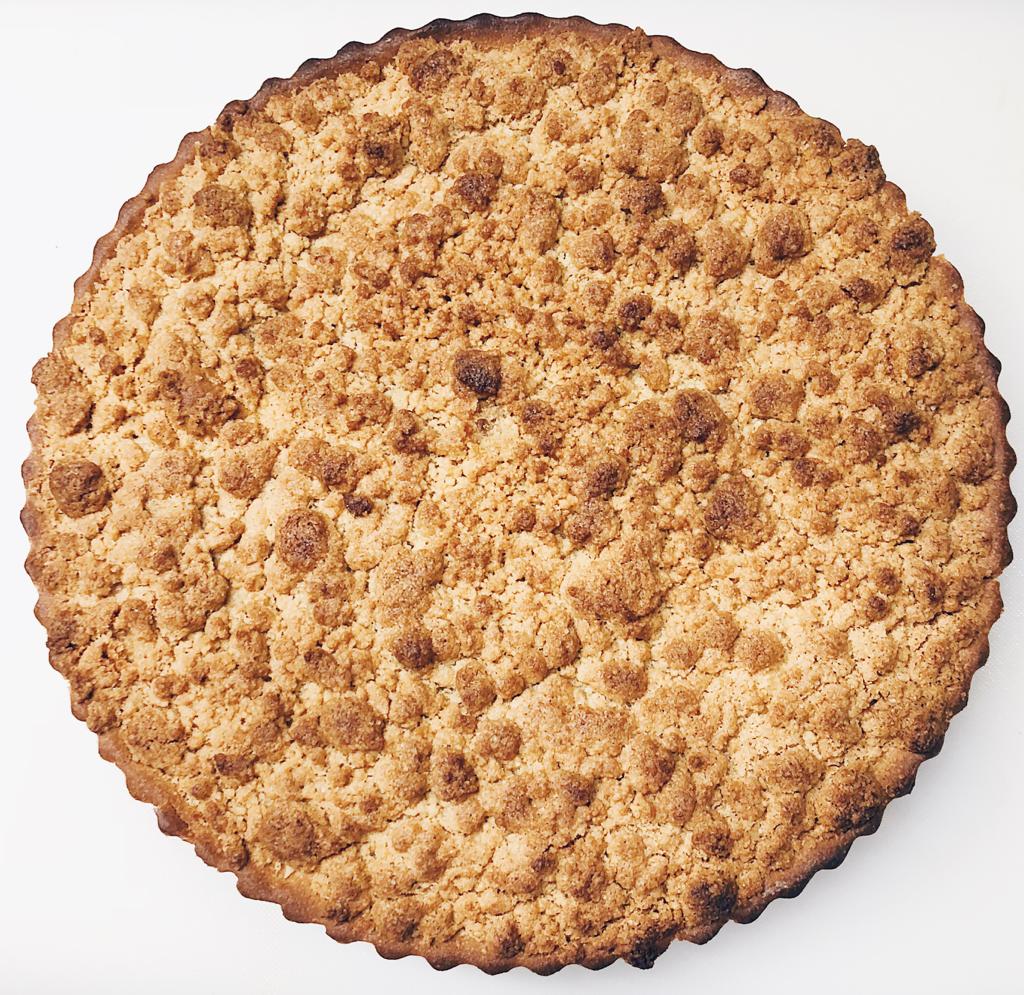 BUKO CRUMBLE PIE
Our whole pies of our signature and beloved Buko Crumble Pie are now available to pre-order.
A 10-inch pie (8 Slices) filled with our creamy tender, young coconut meat encased in our flaky pie crumble crust.
Baked fresh every morning you can now pre-order to reserve your Buko Crumble Pie and pick up at one of our branches.
*Pre-orders and reservations are only available from Monday to Friday cut off time at 6pm.
** Pick Up times:
Kentish Town: 1pm onwards
Chinatown: 3pm onwards
Reservation Order Terms & Conditions
1.To receive a full refund, Mamasons requires a 24 hour cancellation notice via email.
2.Buyer must provide a valid UK contact number and email address.
3.If buyer fails to collect order on chosen date, this results in a forfeiture of the order. Mamasons is not liable to refund the full order amount in this circumstance.
4.Buyer must collect their order from the chosen branch.
5.Buyer acknowledges that the order can only be picked up after allocated pickup time.
6.Buyer must present confirmation email (shown through mobile device or printed copy) to Front of House employee before receiving order.